Forensic Fire Death Class 2023
2023 Registration for the 11th Annual Forensic Fire Death Investigations Course
This course will be delivered in cooperation with the "Forensic Anthropology Center at Texas State" (FACTS), Retired Eastern Kentucky University Professor Jim Pharr & subject matter experts.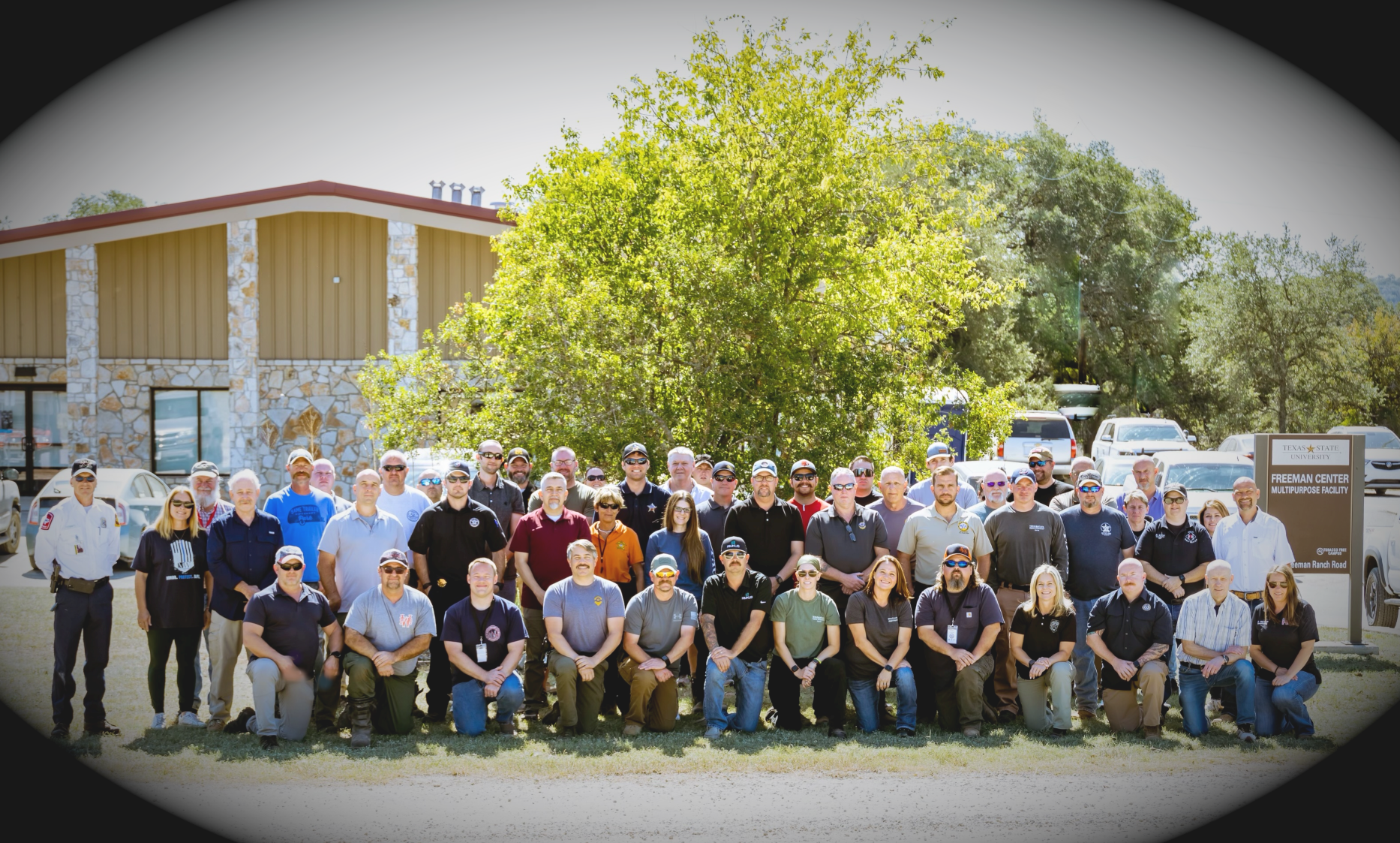 The Collin County Fire Investigators Association, Inc. (CCFIA) [an affiliate of the Collin County Fire and Arson Task Force] presents their annual "Forensic Fire Death Investigators Course" in cooperation with the Texas State University, Forensic Anthropology Center at Texas State (FACTS).  This course is for fire investigators and professionals who are critically involved in the investigation of death scenes.
This multifaceted program combines both a body donation program and forensic osteology research programs with fire origin and cause investigative skills in a field laboratory environment to collect scientific data during full-scale live-fire experiments.  The "Forensic Fire Death" program partnership integrates the collection of data from the donations used during the class to study the effects of fire on cadavers for both scholastic and industrial research.  Our current program's donations are part of a cumulative pilot fire-effects research program, an essential part of the fire death program's continuation.  This course is in cooperation with FACTS and is hosted at the Forensic Anthropology Research Facility (FARF) in South Central Texas.  This is a unique opportunity, which meets FACTS professional workshop standards and requirements.
This course is not labeled "basic" or "advanced"; because it is a uniquely designed course for all experience levels of individuals from multiple disciplines.  Basic fire investigative skills will be taught to those with little or no knowledge of fire investigations, advanced fire investigative skills will be taught to inexperienced fire investigators, and experienced investigators will refine their skills with new techniques while the basics of NFPA 921 are reiterated.  During your attendance at this course, you will learn about some of the latest technology and instruction through the various lectures on fire death investigation with additional instruction in basic fire science and investigation concepts through a review of fire dynamics, fire chemistry, and fire patterns.  Additionally, you will be provided with up-to-date knowledge of these topics in compliance with NFPA 1033.  Various other skills and investigative resources will be introduced during the week, including the use of drones, arc mapping, and calcination surveys.  The course will introduce you, as an investigator, to the many forensic disciplines which can be involved in death scene investigations, including fire deaths, specifically, in-depth instruction on osteology, anthropology, and anatomy.  Techniques for the excavation of fire victims from fire debris will be taught with hands-on training.  Additional evening sessions of advanced fire investigation concepts (given by subject matter experts) will be available at the host hotel.
Beyond the scientific data gained for the academic forensic anthropology community; investigators of all disciplines (law enforcement, homicide detectives, fire and arson, medicolegal death investigators) will work side by side with anthropology students in a 'team investigation effort' (NFPA 921: 25.5.3) to conduct a simulated death investigation.  Investigators (of all disciplines), crime scene professionals, magistrates, prosecutors, and anthropology students have attended this course.  Participants of forensic disciplines other than fire investigations will participate as a team member to learn, observe, and contribute through their discipline, as their team incorporates all of the investigative skills taught during the week.  Each investigator is encouraged to use their prior knowledge, experience, and skills to increase their team's efficiency.
The teams will complete a cumulative presentation of their findings on Friday; this will be reviewed by proctors, subject matter experts, and practicing attorneys in a constructive criticism learning environment to introduce you to a courtroom or deposition environment.  This course will conclude with a test of knowledge learned and certificates issued after completing the examination.  Certificates will display the topic instructed and the corresponding associated hours.
Tied to the use of the Scientific Method, this dynamic course has been developed over the last ten years by the CCFIA, INC., in cooperation with the UNT Forensic Anthropology Lab, Sam Houston State University, and now in cooperation with the "Forensic Anthropology Center at Texas State" (FACTS). We've delivered this training to over 450 students from Texas and 30 other states, and three countries.
This unique course offers training in hands-on investigation techniques. In addition, participants will gain considerable knowledge of how to approach a multiple-death fire scene.
Five and a half days of dynamic instruction, including classroom lessons, a live field burning demonstration, and team-based investigations to build expert testimony skills related to fire deaths. Teams will be assigned and investigate their fire scene. Teams will be given one of the following scenarios; room & content fire, car fire, or a body dump fire scene.
In the past, fire investigators primarily train on post-fire investigative techniques.  This is contrary to other forensic science investigative training forms that suggest using observation, experimentation, and conclusion. Yet, this is critical to formulating a theory/hypothesis tied to the scientific method.  Our goal is to incrementally change this type of training with science-based investigative training programs.
Click on this registration button below, and fill out the registration form, to be placed on the 2023 roster. Someone from the Collin County Fire Investigators Association will contact you within 24 hours. More information can be obtained by calling Steve Seddig, CCFIA, Inc. President, at (214) 843-0669 or by emailing steve.seddig@ccifainc.org. Please leave a message, and you will receive a call back at my earliest convenience.


Class Feedback
• There are very few chances to investigate a fire in a controlled environment such as this. Also, I cannot overstate the value of actually using cadavers and the forensic aspect of the course.
• I would definitely recommend this class to other investigators. This level of instruction is usually not available until it happens in the real world, which at that point, it is not the time for learning. The subject matter is relevant and advanced. This is truly an experience that most people have not yet to be able to be a part of and the knowledge gained is unmeasured.
• The class was a great hands-on experience that helped give exposure to high profile crime in a controlled environment.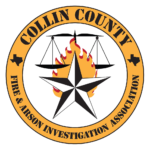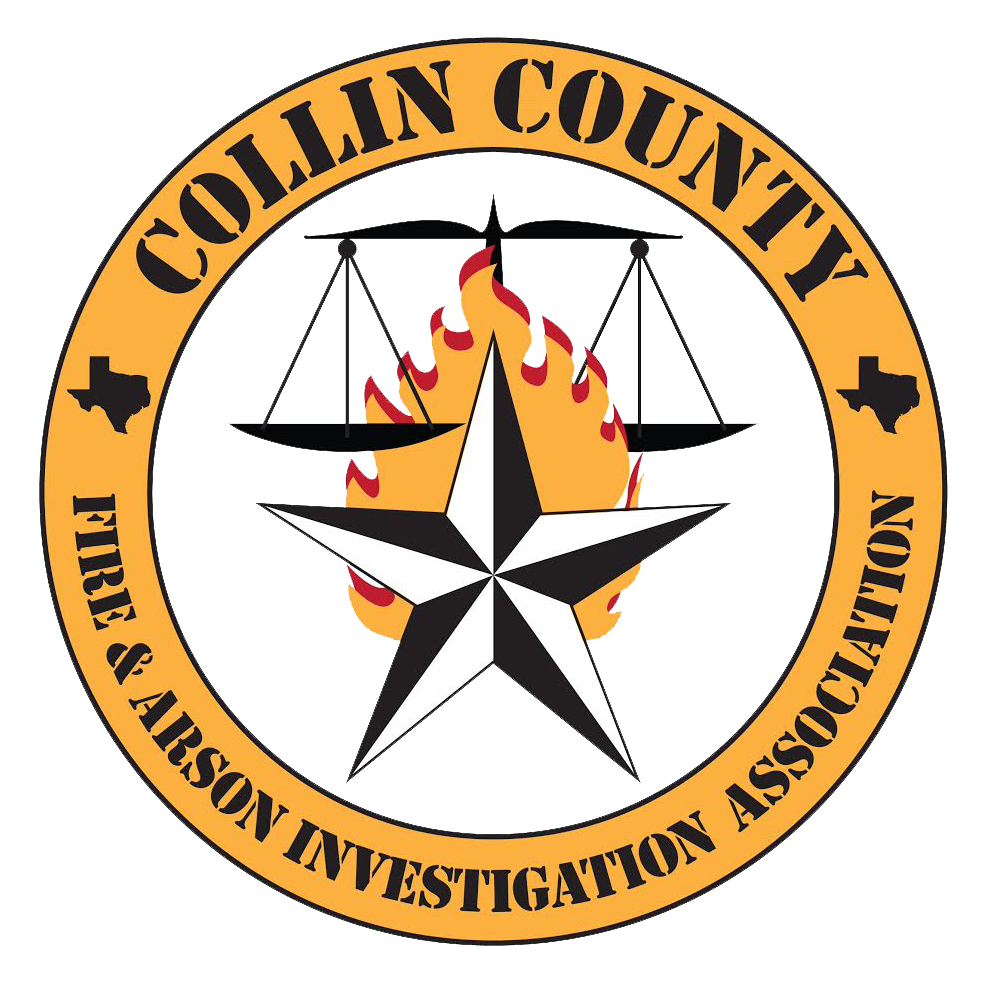 Early registration for 2023 before July 1, 2023 ($820.00)
Late registration for 2023 after July 1, 2022 ($920.00)
Credit card transactions include a non-refundable transaction fee of 3%. Refunds will be in the form of a check only.
Payments are non-refundable after July 1 but can be transferred to another employee or department with prior approval. Registration can be transferred to the 2024 class. After 2024 your payment is forfited. Payments will only be accepted during registration if agreed in advance.
Several CFITrainer.net modules are required to be completed prior to the first day of class. A CFITrainer.net transcript must be included with your application or submitted on or before 3:00 pm on September 19, 2023.
CFITrainer.net courses are available online at http://www.cfitrainer.net
There are no costs or membership requirements to access these modules listed below.
Arc Mapping Basics
Managing Complex Fire Scene Investigations
Post flashover Fires
Process of Elimination
The Impact of Ventilation in Building Structures on Fire Development
Course Schedule: Course Subject to change based on circumstances beyond the control of CCFIA, Inc.
Day 1: Sunday, September 24, 2023     
2:00 PM Check-in
3:00 PM Topic: Welcome Message / Course Overview / Logistics
Instructors: Steve Seddig / Dr. Danny Wescott
Location: Freeman Ranch Classroom
4:00 PM Depart to Field Site
4:15 PM Topic: Demonstration Burn
Instructors: Field Staff
Location: Field Site
5:00 PM Dismissed
Day 2: Monday, September 25, 2023
Time 8:00 AM-1:45 PM
Topic: Introduction to Fire Death Investigations
Instructor: Drew Pilkington, Clint Williams
Location: Freeman Ranch Classroom
2:00 PM Topic: Use of Technology to Document Fatalities (Photography, Ground Penetrating Radar, Aerial Mapping)
Instructor: Wendell Geigle & FACTS
Location: Freeman Ranch Classroom
4:00 PM Activity: Pre-Burn Walk-Through and Demo Pod Examination
Day 3: Tuesday, September 26, 2023
Time 8:00-11:45 AM
Topic:  Track A Topic: Basic Fire Investigations for Non-Fire Investigators
Topic:  Track B Forensic Anthropology for Fire Investigators
Instructor: Jim Pharr
Instructor: TBD
1:00-3:00 PM Topic: Analyzing Fatal Fires to Understand Victim Behavior / Case Studies
Instructor: Paul Ayres
Location: Freeman Ranch Classroom
3:10 PM Topic: Electrical Theory and Arc Mapping
Instructor: Tommy Sing Jr.
Location: Freeman Ranch Classroom
5:00 PM Dismissed

Day 4: Wednesday, September 27, 2023
Time 8:00-9:15 AM Topic: Overview of NFPA 1033 and NFPA 921
Instructor: Jim Pharr
Location: Freeman Ranch Classroom
9:30-10:30 AM Topic: Advanced Fire Science / Chemistry
Instructor: Jim Pharr
Location: Freeman Ranch Classroom
10:45-11:45 AM Topic: Advanced Fire Dynamics
1:00 PM Activity: Scene Examinations
5:00 PM Dismissed
Day 5: Thursday, September 28, 2023
8:00-11:45 AM Activity: Scene Examinations
1:00-5:00 PM Activity: Case Preparation
Day 6: Friday, September 29, 2023
Time 8:00-9:00 AM
All Students
Topic: Forensic Pathology
Location: Freeman Ranch Classroom
Instructor: Dr. Satish Chundru
9:15-10:00 AM Topic: Autopsy
Instructor: Dr. Satish Chundru
Location: Field Site
Return to Freeman Ranch Classroom
11:20-4:20 PM Overview of Data Collection and Scenarios
Instructor: Thomas Tracy, Kelly Johnson
Location: Freeman Ranch Classroom
4:30 PM Final Exam
5:00 PM Dismissed
*Lunch breaks will be provided during each classroom day. Due to the time and distance to take-out lunch providers in San Marcos, we will have the option of lunch delivery to the classroom daily. ($12.00 per day)